I was given a copy of Sweet Serendipity to read and review. I usually do not read books less than 100 pages because I feel like they never fully give me what I need to connect to a story.
This, my friends, was such a treat to read!
Elena Gray
knows how to write a book. She did not try to fast forward the story to cram anything in, and even though the story could continue on (and I would love to read where Gwen and Ethan's story could go) I am content with how it ended.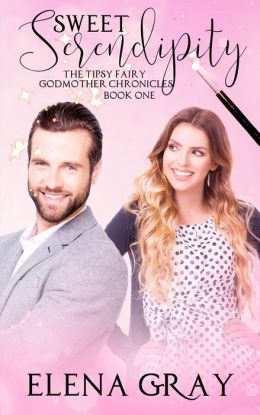 Gwen has not had luck in her love life but, she is happy to be by herself and to run her business. Ethan is the star of a famous cooking show who can't seem to find a women to love or even like him for the real him. But when a very sweet older lady puts a little magic called fate to work. There is no telling what will happen.
I loved this book. It was funny and made you fall in love with honesty. Even though this book is listed in the paranormal section on Amazon, I would recommend it to everyone. It's a MUST READ for anyone who loves romance books!
Rene' <3